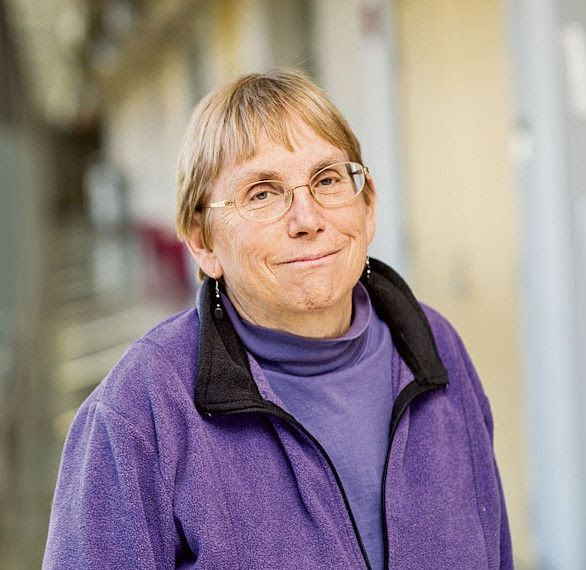 American Chemical Society names JoAnne Stubbe 2020 Priestley Medalist
26 Jun 2019
WASHINGTON, June 25, 2019 — The American Chemical Society (ACS) has selected JoAnne Stubbe, Ph.D., of the Massachusetts Institute of Technology (MIT) as the recipient of the 2020 Priestley Medal, the society's highest honor.

Stubbe, the Novartis Professor of Chemistry and Biology, emerita, at MIT, is being recognized for "pioneering studies of enzymatic radical chemistry, long-range proton-coupled electron transfer, DNA cleavage by anti-cancer drugs, enzymatic formation of polyesters and purine biosynthesis."

"Dr. Stubbe is a true pioneer in biochemistry," says ACS Executive Director and CEO Thomas Connelly Jr., Ph.D. "Her efforts in studying ribonucleotide reductases, among other major accomplishments, have had a profound impact across the scientific landscape and the world at large. I can think of none more deserving of this award, and I extend my sincerest congratulations."

Stubbe has spent the majority of her career studying ribonucleotide reductases, which she has called "some of nature's most-complex and important enzymes." Her first major discovery was figuring out how these enzymes catalyze the conversion of ribonucleotides, the building blocks of RNA, to deoxyribonucleotides, the building blocks of DNA — an essential role in DNA repair and replication. Though initially unexpected, her trailblazing findings held up over time, sparking similar studies in a host of other enzymes and leading to new cancer drugs.

"JoAnne recognizes like few others that fundamental research offers insights that can contribute greatly to human health and society," says Wilfred van der Donk, Ph.D., Richard E. Heckert Professor of Chemistry at the University of Illinois at Urbana-Champaign. "Throughout her career, she has taken on some of the experimentally most-challenging problems, and time and time again, she provided insights that, while sometimes controversial when she first introduced them, have stood the test of time."

Stubbe has been a member of the MIT faculty since 1987 and was the first woman to receive tenure in its world-renowned chemistry department. She is the author of over 300 publications and was elected to the National Academy of Sciences in 1992. In addition to several previous ACS national awards, she received the 2008 National Medal of Science and 2010 Welch Award in Chemistry, among many other accolades.

"JoAnne Stubbe is an excellent choice to receive the 2020 Priestley Medal. Her research into the mechanisms of key biochemical enzymes has significantly advanced the field. Her passion for the science has made her a role model for young women and men alike," says ACS President Bonnie Charpentier, Ph.D. "And I'm especially proud to welcome her into the prestigious ranks of the Priestley Medalists as only the fifth woman to receive this honor."

Stubbe will be presented with the Priestley Medal at ACS' Spring 2020 National Meeting & Exposition in Philadelphia.


Other Important News Articles
More