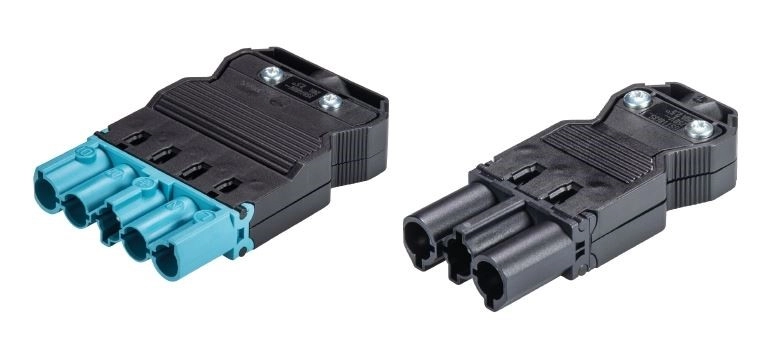 German market leader Wieland Electric switches to DOMAMID® 6LVGT85 for installation connectors
14 Sep 2021
DOMAMID® a solution to all mechanical and flammability specifications

From February 2020, with the acquisition of the TECHNYL® brand, DOMO offers a complete and complementary range of solutions based both on PA6 and PA66

Leuna, September 14, 2021 - Domo Chemicals, a leading integrated solution provider, and PA6 and PA66 supplier, to the plastics processing industry, is driving materials development to meet evolving market needs and is working with customers to select the best base materials for specific applications.

Recently, the German company, Wieland Electric, selected DOMAMID® 6LVGT85 for its installation connectors GST18i3 (3-pole) & GST18i5. These make up part of the gesis® pluggable electrical installation system for buildings, a flexible, future-oriented, and economic product range that meets all the requirements of modern energy distribution.

Certified to comply with the product specifications for these installation connectors DOMAMID® 6LVGT85 is a low viscosity grade for injection moulding, certified V2 at 0.75mm with a UL Yellow card, matching the PA66 previously used for the housing shells, and top and bottom parts of the product. The property profile with good flow and demoulding characteristics, as well as good particles crystallization, enables an optimized production process.

"DOMO is a long-term partner for our company and their flexible service and fast response times were crucial in finalizing the project to deadline. After a short sampling phase we selected DOMAMID® 6LVGT85, a solution that met all our mechanical and flammability specifications," explained Matthias Gewecke, Strategic Buyer at Wieland Electric.

In the E&E industry tests are performed on materials to compare their tendency to resist ignition, self-extinguish flames and to not propagate fire via dripping. Glow wire testing is one of the most relevant indirect flame methods where a non-flaming heat source is applied to the material sample. Specifically, the glow wire test is used to simulate heating effects that may arise in malfunctioning electrical equipment caused by an overloaded connection or component that is overheating. DOMAMID® 6LVGT85 has a glow wire resistance of 850°C on both test specimens and moulded parts, which were the specific values requested on the material characterisation.

"Since acquiring the TECHNYL® brand in February 2020, DOMO has offered both PA6 and PA66 materials. Our philosophy is to provide customers with the best solutions for their applications and support them in gaining a competitive advantage in their field. In this case the PA66 substitution has provided multiple benefits as good flow and fast crystallization have also resulted in better processability and cycle time reduction, not an easy achievement for a flame retardant solution with a glow wire resistance of 850°C down to 0.8mm," said Andrea Rizzo, Sales Manager at DOMO Engineered Materials.


Other Important News Articles
More