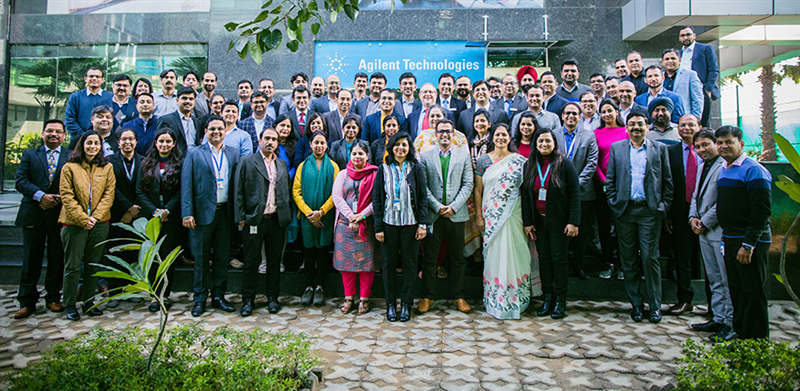 Agilent Technologies Certified Great Place to Work in India News Announcement
24 Jun 2020
NEW DELHI, India, June 24, 2020: Agilent Technologies, Inc. (NYSE: A) is proud to announce that Agilent in India is now Great Place to Work-Certified™ and recognized as such especially in the biotechnology and pharma space, a recognition aspired by more than 1,000 organizations in India every year.

Agilent in India has earned this recognition for creating a Great Place to Work for all employees and has excelled on the five key dimensions of building High-Trust, High-Performance Culture™– Credibility, Respect, Fairness, Pride, and Camaraderie. Agilent India undertook this assessment with the objective of understanding employee experience at the company, using the Trust Index© Employee Survey and evaluating the people practices using the Culture Audit© People Practices Framework, benchmarking the scores with relevant metrics, to earmark areas where we continue to strengthen our high trust and high performance culture.

"This is exciting news and a great honor for Agilent," said Bharat Bhardwaj, India Country General Manager for Agilent. "This achievement endorses Agilent India's great work culture and environment that seeks to empower employees and motivates them to bring their best to work. People are our most valuable strength. This momentum we have built will continue to lead us further. It is well timed with Agilent's 20th Anniversary this year. This company believes in fostering a culture of innovation and it continues to invest in its people."

As a global company, Agilent enjoys the diversity of cultural and individual perspectives held by its employees. Yet the company has a common bond in the form of an enduring set of values. Agilent values are the basis for every decision and action taken by Agilent employees worldwide. These values include innovation and contribution, trust, respect, teamwork, uncompromising integrity, speed, focus, and accountability. They are central to what makes Agilent a great workplace for its employees.

The recognition is awarded by Great Place to Work®, which is the global authority in creating, assessing, and identifying the Best Workplaces. Great Place to Work® Institute's methodology is recognized as rigorous and objective and is considered as the gold standard for defining great workplaces across business, academia and government organizations. Globally, more than 10,000 organizations across 60 countries aspire to achieve to the organization's standards, which helps them build and sustain a great workplace experience for their employees.


Other Important News Articles
More