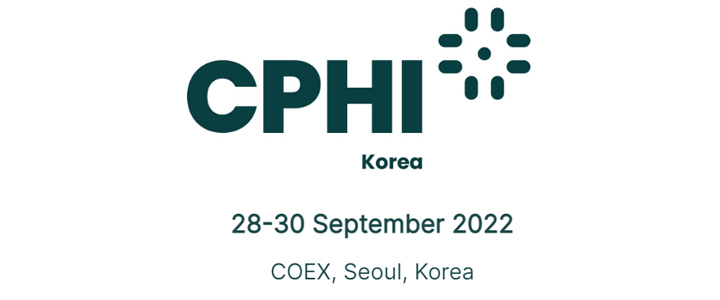 HTML Content EditorCPhI Korea is the Korean marketplace for pharmaceutical ingredients buyers, manufacturers and suppliers. The show represents all aspects of the ingredients market, including APIs, fine chemicals, biopharmaceuticals, xcipients/formulation, intermediates, generic APIs, finished dosage and custom manufacturing.

ICSE Korea connects the global pharmaceutical community with Korean outsourcing solution providers, including clinical trials, contract research, custom manufacturing, biotechnology, IT, analytical services, packaging services and logistics.


P-MEC Korea brings together the global and Korean pharmaceutical machinery and equipment providers including analytical equipment, automation & robotics, batching systems/equipment, cleanroom equipment, health & safety products, instruments, laboratory equipment, machinery, packaging equipment & supplies, plant/facility equipment, process automation & controls, processing equipment, RFID, tableting and capsule fillers.

bioLIVE Korea focuses on biotechnology and related fields offering an ideal platform for biopharma companies, drug discovery organisations, pharma manufacturers and scientific research institutions to create new partnerships and discuss the latest biomedical and technological trends.

Hi Korea is a global meeting place for worldwide health ingredients manufacturers, traders, service providers, and other related professionals, including health/natural/functional/bio Ingredients, functional food additives, food technology/equipment, and contract manufacturing.

CPhI Korea is co-organised with the Korea Pharmaceutical Traders Association (KPTA). KPTA strives to foster a favorable trading environment for the pharmaceutical and cosmectic industry in Korea.