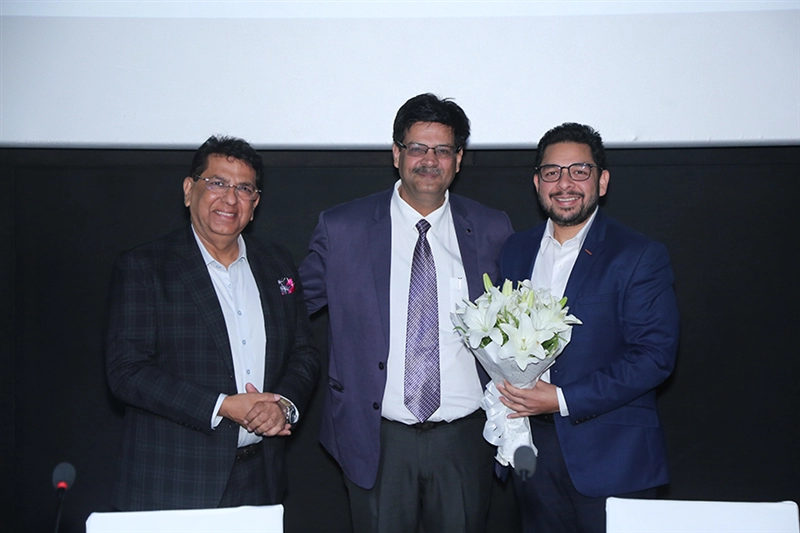 AMAI Appoints Aditya A Shriram Deputy Managing Director DCM Shriram Ltd as the newly elected Vice President
Press Release
20 Oct 2023
National, 26th September 2023: The Alkali Manufacturers Association of India (AMAI) announced the appointment of Mr. Aditya A. Shriram, Deputy Managing Director of DCM Shriram Ltd., as the newly elected Vice President. The appointment was made official during the 46th Annual General Meeting of AMAI.

Mr. Aditya Shriram, equipped with a degree in Industrial Engineering from the prestigious Cornell University and an MBA from the renowned London Business School, currently oversees the Chemicals Business division among other key roles within the diversified DCM Shriram, which commands a turnover of approximately INR 12,080 crores. Over the years, the Chemicals Business of the group has made substantial investments exceeding INR 3,500 crores, strategically expanding into new growth areas.

Mr. Aditya A Shriram, Deputy Managing Director of DCM Shriram Ltd. stated," It is an absolute honor to serve as Vice President of the Alkali Manufacturers Association of India (AMAI) alongside Mr. Ajay Virmani, who assumes the role of President. Our industry occupies a pivotal position within India's economic landscape, and I am wholeheartedly committed to working closely with other members of AMAI and the secretariat. Together, we aim to drive growth, innovation, and sustainability, making significant contributions to the ongoing advancement of the Alkali and chloro-vinyl industry in India".

AMAI represents producers of crucial chemical products, including caustic soda, chlorine, soda ash, PVC, CPVC, and related items. These products are vital in various industrial and consumer sectors. The industry strongly supports 'Make in India' and fulfills the nation's demands. Caustic soda is used in soaps, textiles, and more, while soda ash is essential in glass and silicate production, in addition to its use in soaps. Chlorine is primarily used in PVC production and water purification.

During the outbreak of Covid, AMAI members served an important role as they closely aligned with the Government for ensuring adequate supply of disinfectants. The industry enhanced the production of sodium hypochlorite, chlorine, bleaching solution/powder, etc. the major chemicals used extensively for disinfection and preventing the spread of Covid.


Other Important News Articles
More