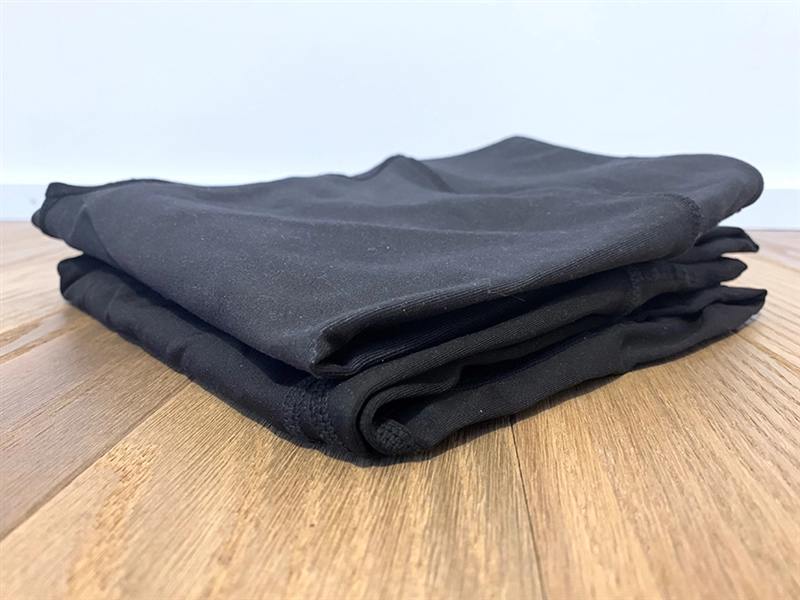 Archroma launches long-awaited metal-free and halogen-free Nylosan S Navy and Black colors for sportswear
01 Nov 2023
Iconic black and navy polyamides of major sportswear brands can finally be perfectly matched with safer dyestuffs

Significant resource savings when dyeing with Archroma new signature CONSCIOUSLY DEEP system


Pratteln, Switzerland, 22 March 2022 - Archroma, a global leader in specialty chemicals towards sustainable solutions, today announced the addition of two new metal-free* and halogen-free* acid dyes in its Nylosan® S range.

Dark shades represent approximately 80% of the outdoor and sportswear textile market, which is also under pressure to offer more sustainable articles. In this context, the new Nylosan® Navy S-3R and Black S-3N, especially developed by Archroma for polyamides and blends, meet four long-standing market demands for blacks and navies.
First, the Nylosan® S range offers metal-free* alternatives to dyestuff generally used to dye polyamide and nylon and which usually contain metals. The new Nylosan® Navy S-3R and Black S-3N are taking the industry standard one step further by offering a halogen-free* option to those manufacturers, brands and retailers who are looking to offer the safest grade available.
Second, the Nylosan® S range now comprises a wide gamut of colors, with these new dyes targeting the color matching and fastness specifications of the iconic blacks and navies of major sportswear brands. In order to support this color matching process, Archroma makes available the colorimetric dye primaries for the mills in order to (re)match the color standards.
Third, the new navy and black dyes display the same color constancy as the dyes used in many leading color standards, which means the navy and black colors created with Nylosan® S range will be non-metameric to the color standard under multiple light sources, whether artificial or natural, indoor or outdoor.
And fourth, the introduction of the new Nylosan® Black S-3N makes dyeing a metal-free* black on polyamide finally possible – something that was not available before.

Both dyes display the other usual features allowed of the Nylosan® S range, i.e., high fastness and buildup, and a wide shading gamut for industry-leading metal-free* acid dyes. They are REACH registered and bluesign® approved.

In addition, with the new Nylosan® Navy S-3R and Black S-3N at the core of its new CONSCIOUSLY DEEP system, Archroma is offering another very welcome benefit in the production of polyamide articles: resource saving.

As most sportswear manufacturers and brands know, creating durable dark colors on nylon is a complex process that uses massive amounts of water and energy. Archroma therefore designed the new CONSCIOUSLY DEEP system to allow a highly efficient scour dyeing process reduced from 6 to 2 baths.

This results into reducing the process time by up to 36%, water consumption by up to 64%, energy by up to 46%, and CO2 emissions by up to 41% compared to conventional benchmark process.

"Innovation is a key enabler of the Archroma Way to a sustainable world," explains Mark Dohmen, Head of Competence Center Synthetics. With the CONSCIOUSLY DEEP system based on the new Nylosan® S navy and black colors we combine all three: safer ingredients free*of metal and halogen, a more efficient process with less water, energy, and greenhouse gas, and enhanced value with a more desirable and durable article. That is how Archroma helps to transform our industry – because it's our nature."
Other Important News Articles
More