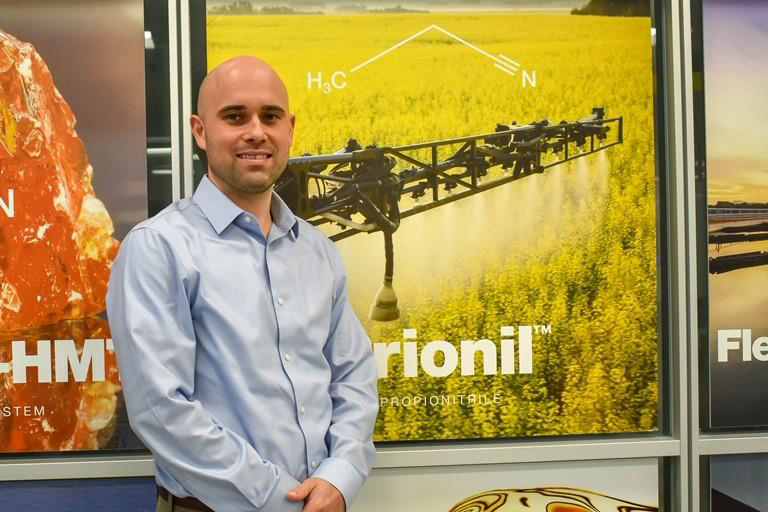 Ascend to present new high-purity additives for paints and coatings at LACS 2019
11 Jun 2019
HOUSTON – June 11, 2019 – Ascend Performance Materials, a global leader in the production of plastics, fibers and chemicals, will present two newly introduced high-purity grades of its Hexatran™ and FlexaTram™-DAM high-performance amines for the paints and coatings industry at the Latin American Coatings Show (LACS) 2019.

"We are focused on offering unique materials that add performance and value to our customers' products," says Jonathan Craig, vice president of specialty chemicals at Ascend. "These new grades do just that and we are excited to bring them to Latin America, an incredibly important market for us."

Hexatran-110 is a 99 percent pure grade of the company's unique trifunctional aliphatic amine. FlexaTram-DAM-950 is a grade of 1,2-diaminocyclohexane (DCH) with a purity of over 95 percent.

With high amine values, low odor and low vapor pressure, both Hexatran-110 and FlexaTram-DAM-950 are effective as epoxy curing agents to improve the workability and flexibility as well as the chemical and heat resistance of industrial coatings.

Hexatran-110 is also a potential triisocyanate precursor, providing alternate routes to carbamates and isocyanates. In urethane coatings, triisocyanate made with Hexatran helps resist yellowing and withstand harsh conditions, even at reduced thickness.

The company will also showcase its portfolio of low-VOC solvents and intermediate chemicals, like hexamethylene diamine and adipic acid.

Ascend's market experts will be on hand at LACS to discuss the company's firm commitment to customers in the Latin American paints, inks and coatings industry, with additives designed to meet a growing demand and increasing performance specifications in the region and world-wide.

Ascend will be exhibiting during the Latin American Coatings Show 2019 in Mexico City from June 19 to 21 at Stand 224.


Other Important News Articles
More