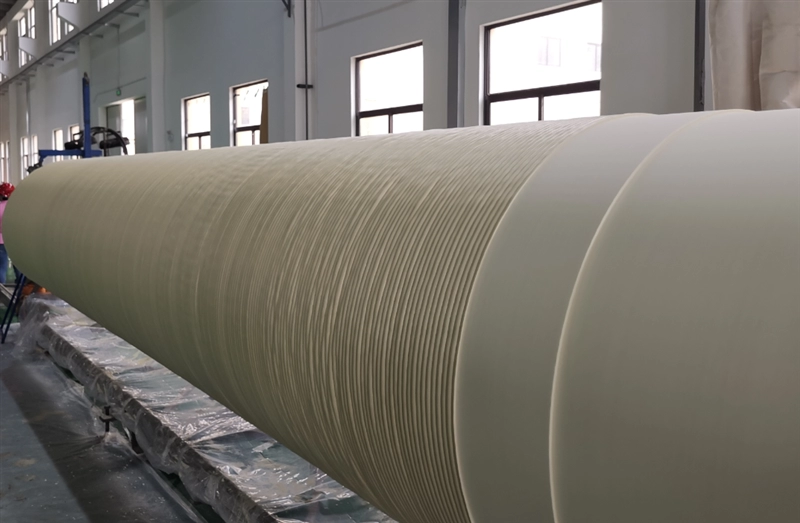 BASF and Harvest sign Joint Development Agreement for the use of Elastopor Cryo in prefabricated insulation pipes
01 Nov 2023
Elastopor® Cryo provides pipes with superior fire performance and high strength

Harvest & BASF at China LNG & Gas International Exhibition: Hall 5.2, Booth no: A428, National Exhibition and Convention Center (NECC), Shanghai, June 23 - 25

Shanghai, China – June 23, 2021 – BASF and Shanghai Harvest Insulation Engineering Co., Ltd (Harvest) have signed a Joint Development Agreement (JDA) to develop prefabricated cryogenic pipes made with BASF's polyurethane rigid foam system, Elastopor® Cryo. The signing ceremony took place in the companies' joint exhibition booth located at the 7th China LNG & Gas International Exhibition & Summit in Shanghai.

According to the agreement, BASF will conduct product development and testing in its laboratories and technical services. Harvest will undertake responsibility for the design and production of the prefabricated pipes.

"By prefabricating the pipes in our plant, we can achieve increased production efficiency, which translates to lower operating costs and more savings for customers and end-users. Furthermore, thanks to BASF's Elastopor Cryo solution, the pipes have superior fire performance with Limiting Oxygen Index (LOI) of > 30% and high strength," said Mr. Cheng Zhen Feng, Chairman of Harvest.

Apart from insulating pipes, Elastopor Cryo can also be used as a core insulation material for cryogenic containment systems, providing robust, maintenance-free, and outstanding thermal insulation for the transportation of liquefied gases at extremely low temperatures, ranging from minus 60°C to minus 163°C.

"Harvest and BASF have been strategic partners since 2019. Together, we have been working on the development of innovative polyurethane (PU) solutions for the fast-growing cryogenics and shipbuilding industries in China," said Rohit Ghosh, Head of Business Management Construction Industry, Performance Materials Asia Pacific, BASF. "Today's JDA and our joint participation at China LNG 2021 is a testament to the success of our collaboration, and we look forward to sharing more achievements in time to come."

To help customers across Asia enhance the durability and longevity of their cryogenic and shipping equipment, BASF has also developed a Elastocoat Cryo solution for use as protective coatings. The custom-formulated solution contains zero Volatile Organic Compounds (VOC) and exceptional adhesion to various substrates, including concrete and metal, ensuring carriers and on-shore structures are protected from corrosion, abrasion, and harsh weather conditions.


Other Important News Articles
More