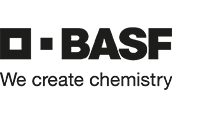 BASF appoints Carola Richter as President Asia Pacific
10 Jul 2019
Hong Kong – July 11, 2019 – BASF has appointed Dr. Carola Richter as President, South & East Asia, ASEAN,and Australia / New Zealand at BASF, effective July 1,2019.
She succeeded Dr. Ramkumar Dhruva, who assumes responsibility for BASF's global Monomers Division in Waterloo, Belgium.

Richter started her career with BASF in 2003 as a management consultant in Ludwigshafen, Germany. She then held various management positions in Hong Kong and Germany, including Senior Vice President of Global Marketing and
Technology, and Vice President of Global Business Management, Hygiene.

She was most recently Senior Vice President, Economic Evaluations in Ludwigshafen.Richter was born in Germany in 1973. She obtained her PhD in Physics and Mathematics from Heidelberg University.