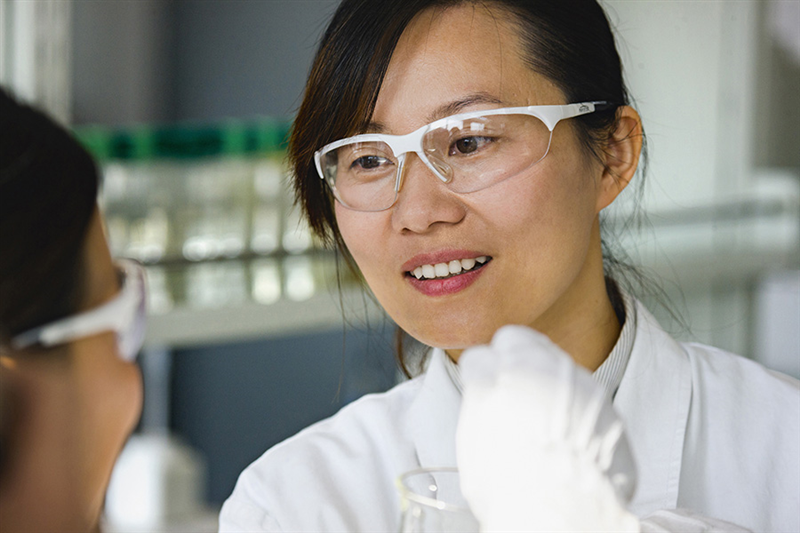 BASF invests in research advancement with launch of Nutrition Asia Research Grant 2020
11 Oct 2019
Research proposals focus on three topics: immunity support, cardio-metabolic health, and physical function and mobility

Program awards a total of €200,000 to five proposals thatbenefit the nutrition and health of consumers in Asia Pacific

Submissions open from now till January 09, 2020

Singapore–October 10, 2019 -BASFis calling upon the research and academic community in Asia Pacific to submit research proposals to the Nutrition Asia Research Grant 2020.The program is now in itsseventh edition and aims to support academics to advance scientific research for the most pressing and relevant health and nutritionalconcerns for consumers in this region.

The research will focus on three mainareas:immunity support, cardio-metabolic health, and physical function and mobility. In this edition, special emphasis is given to the biological functions of human milk oligosaccharides (HMOs) on immunity and metabolic health.Out of the five grants, two will be awarded toprojects investigating the role of HMOs in human health. HMOs are a structurally and biologically diverse group of complex indigestible sugars naturally abundant in human breast milk.Recent studies show HMOs are essentialto immunomodulatory functions and promote the growth of specific beneficial bacteria in the gut microbiome.

"The Nutrition Asia Research Grantreflects BASF'scommitment to scientific innovation through partnerships with the academic community. It is an excellent platform for us to collaborate closelywith researchers and industry partners, addressingprevalent and emerging health needsin Asia Pacific through science-based nutritional solutions," said Tina Low, Vice-President, Global Business Management, BASF Human Nutrition."This year, wefocus the research support on how HMOs, including BASF's newly launched2'-Fucosyllactose- PREBILAC™, can help address some of the metabolic and immunological challenges faced by populations in this region," she added.

The deadline for proposals is January 09, 2020. All applicationswill be evaluated and selected by an expert panel which includes eminent academics and key opinion leaders in human nutrition. Five researchers will be notified in March 2020 of the acceptance of their research proposals andawarded up to €40,000 each from June 2020. Theywill be given 18 months to work on their respective projects.

Since the inception of the Nutrition Asia Research Grant in 2012, BASFhas funded30 projects acrossAustralia, China, India, Indonesia, Malaysia, Singapore and Thailand. Results from 15 projects have been presented at scientific congresses and seminars, with eightpublishedpeer-reviewed scientific papers.


Other Important News Articles
More