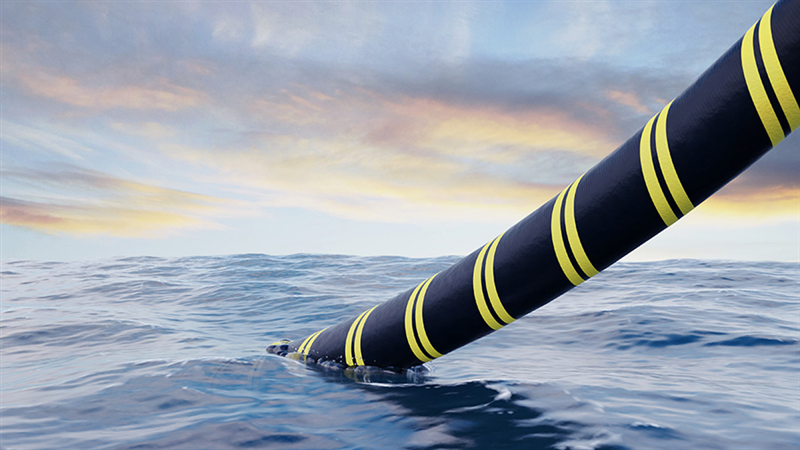 BASFs plastic additives improve the manufacture and functionality of underwater cable sheathing
05 Nov 2019
Hong Kong SAR, China – November 5, 2019, 2019 – Siechem Wires and Cables, a leading manufacturer and exporter of marine and shipboard cables in India, has developed underwater cables using a tailor-made BASF plastic additives package, comprising of an antioxidant from the Irganox® range and light stabilizers from the Chimassorb® and Tinuvin® ranges. The additives play a crucial role in stabilizing the production process and extending the service lifespan of underwater cable sheathing.

"The plastics industry requires plastic additives to achieve the desired properties and performance of their products in specific applications," said Hermann Althoff, BASF's Senior Vice President, Performance Chemicals Asia Pacific. "Our plastic additives enable a wide range of plastic applications to remain extremely durable and withstand natural elements better, as the underwater cable example demonstrates."

Modern deep-water fiber-optic cables comprise several pairs of hair-like glass fibers, a copper power conductor and steel wire strength membrane, which are all sheathed in high-density polyethylene (HDPE). Siechem uses the electron beam (EB) cross linking process to create the HDPE coverings used for high performance wire and cable.

The process of cross-linking plastics with high energy electrons is used to improve thermal, chemical, barrier, impact and other mechanical properties to meet the demanding applications of the customers in the wires and cables business.

Incorporating antioxidants and light stabilizers optimizes the polymer for more efficient cross-linking and improved durability during service life. BASF's plastic additives solution is added to the resin to reduce color formation and to provide processing stability during the pelletization and extrusion processes. In this way, the polymer is protected both during the processing step and throughout its service life.


Other Important News Articles
More