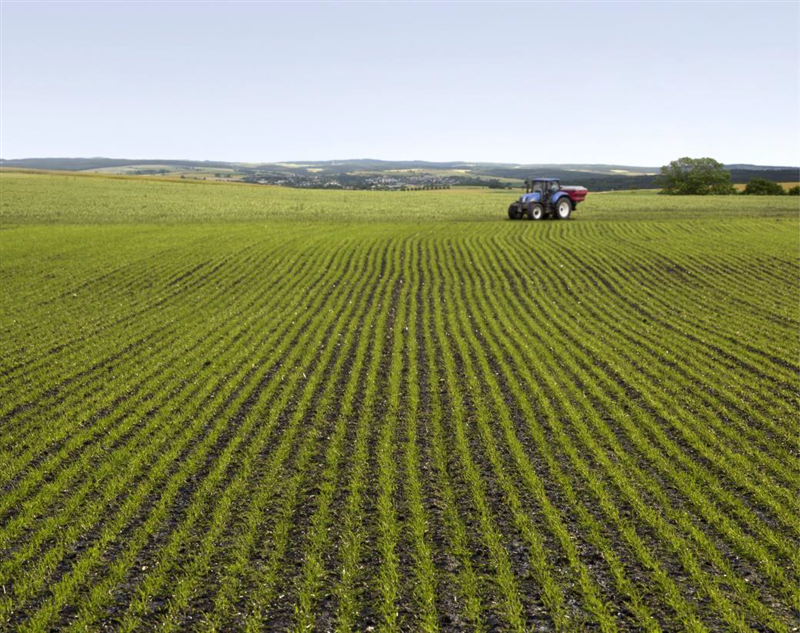 Clariant and Eastman announce agrochemical collaboration
12 Dec 2018
Clariant named as supplier for a highly effective solvent to be used in agrochemical formulations

Clariant brings formulation expertise and market access to support agrochemicals industry

Eastman delivers innovation excellence for effective, low-toxicity ingredient

Muttenz, December 12, 2018 – Clariant, a world leader in specialty chemicals, and Eastman Chemical Company, a global advanced materials and specialty additives company, are proud to announce an exclusive cooperation agreement for the distribution of Eastman's Tamisolve NxG solvent, an innovative, low-tox, and highly effective solvent for the agrochemical industry.

TamiSolve NxG was developed for the global plant protection sector, for use in plant growth regulators, biological control agents, herbicides, fungicides, and insecticides. Under this exclusive agreement, Clariant will globally market and sell TamiSolve NxG under Clariant's trade name, "Genagen™ NBP."

In a plant protection market governed by rigid regulations and increasing demand on efficiency due to a growing population, crop protection players must develop innovative, efficient, and environmentally-friendlier solutions. Eastman and Clariant's collaboration is a testament to both companies' commitment to the industry and these goals. Combining their resources and expertise, the two companies seek to bring Genagen NBP to the forefront of the agrochemical field. The collaboration will deliver significant business benefits to agrochemical formulators and end customers alike, bringing chemical production excellence from Eastman and application and formulation expertise from Clariant.

In recent years, Clariant has made massive strides in the agrochemical market. In addition to expanding its portfolio of crop solutions, in 2017, the company announced its investment in an R&D greenhouse that houses opportunities for real-world crop protection testing and advances in future solutions.

"Clariant has, in recent years, played a pioneering role in formulation science as an innovative supplier and collaboration partner", said Ralf Zerrer, Global Head Innovation and Strategic Marketing at Clariant's Industrial & Consumer Specialties Business Unit. "That we have entered into such a collaboration with Eastman is a testament to our capabilities to expertly support the agrochemical industry in terms of developing highly effective formulations that are both safer for the environment and those involved in their handling."

With a lack of effective, low-toxicity crop protection solutions on the market, Genagen NBP is a powerful, best-in-class water miscible solvent with excellent toxicity labeling for agrochemical formulations. The dipolar aprotic solvent works well in a variety of different applications thanks to its excellent solvency power and water miscibility. It is a safer alternative to commonly used dipolar aprotic solvents.

"We are delighted to be entering this cooperation agreement with Clariant for the marketing of Genagen NBP, the latest addition to our leading-edge active ingredients portfolio for the agrochemicals industry", said Dave Watson, Director Agricultural Chemical Intermediates, Eastman. "Clariant's formulation know-how and extensive reach into the market will ensure the success of this innovative ingredient."

With this collaboration Eastman and Clariant utilize their strengths to bring more sustainable, efficient, and innovative solutions to farmers throughout the globe.



Other Important News Articles
More