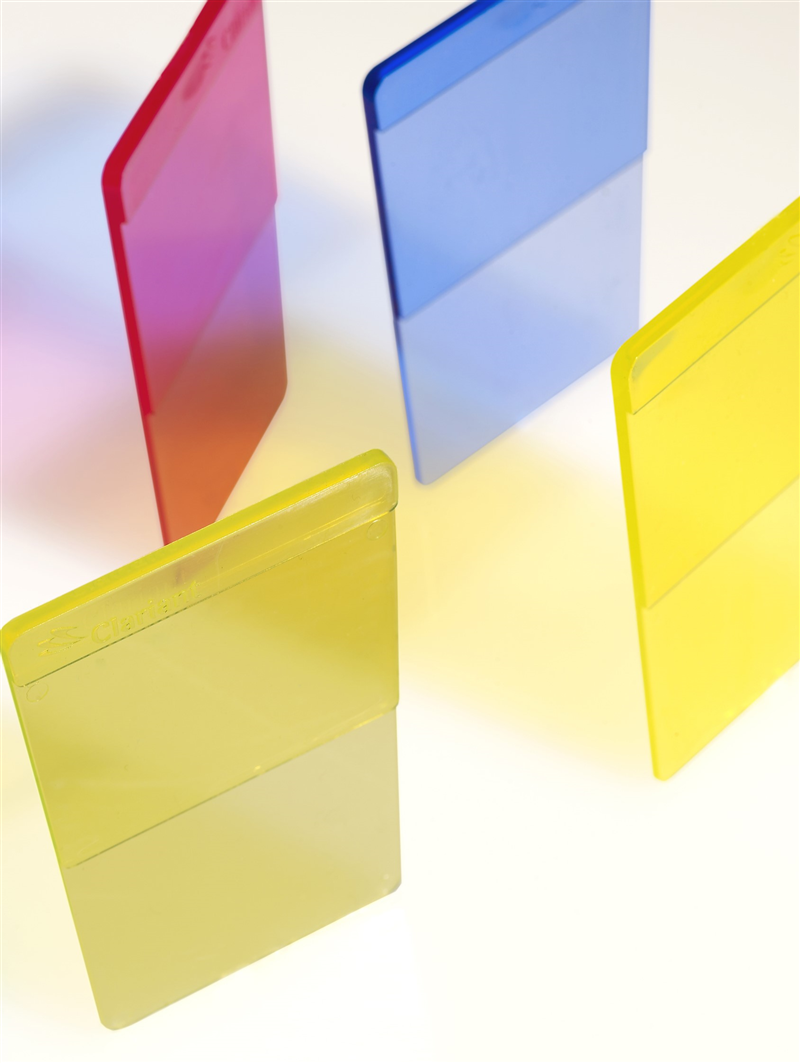 Clariant enhances functionality of medical-grade ABS polymers
25 Mar 2020
Healthcare Polymer Solutions expands MEVOPUR® portfolio

Adds anti-scratch, antistatic and laser-friendly properties

Expands quality-by-design options for device developers
Muttenz, March 25, 2020 – Clariant Plastics & Coatings Healthcare Polymer Solutions announces a new family of ABS polymer compounds that offer makers of medical devices and pharmaceutical packaging enhanced functionality without compromising on compliance with regulatory requirements. The resins are part of the MEVOPUR line of color and additive concentrates and 'ready-to-use' polymer compounds.
ABS (acrylonitrile-butadiene-styrene) is known as a versatile material that is commonly used in consumer and automotive industry, and now widely available as a 'medical grade' resin. Clariant is using its formulation skills, compounding capabilities in EN-ISO13485:2016 certified production facilities to enhance the ABS resin properties with pre-tested ingredients that support compliance to standards such as ISO10993 and USP Class VI.
"Clariant recently introduced the theme of 'The Color of Innovation,' to show how making decisions about materials early enough to apply QbD (Quality by Design) principles widens the scope of possibilities," explains Steve Duckworth, Global Head of Marketing & Business Development. "We are known for color, but we also demonstrate what can be done to add new properties to polymers – such as medical grade ABS – and widen the application possibilities for what is already an excellent resin."
Examples of the MEVOPUR functional compounds include:
ABS Anti-Scratch: ABS is often used for its visual appeal, but this can be spoiled in use by surface scratches. These scratches are particularly visible on dark colors. The new MEVOPUR compounds reduce the appearance of scratches, helping devices look good for longer.
ABS antistatic: Plastics are insulators, and therefore prone to build-up of static charges. In applications where plastics are in contact with powders, the powder can stick to the surface. In drug delivery devices, such as inhaler spacer chambers, this sticking effect reduces the dose reliability and repeatability. MEVOPUR permanent antistatic compounds reduce the surface resistivity and dissipate charges quickly, thereby eliminating sticking. Antistatic resins are available both in opaque colors and in transparent MABS (methyl methacrylate-acrylonitrile-butadiene-styrene).
ABS laser-welding transparent: Laser welding involves two components: laser transmitting and laser absorbing materials. Polymers are usually transparent to the laser wavelengths and need to be modified so they absorb laser energy. But colored pigments can also interfere with laser light transmission. These factors become a challenge when both components need to look the same. The new MEVOPUR compounds feature transparent colors (e.g. blue) for both the laser transmitting and absorbing components.
ABS laser marking, high contrast: Laser-marking offers high speed, flexibility and solvent-free marking on plastics. However achieving a high-contrast, dark-mark on a light background can be a problem. The new MEVOPUR ABS white compound optimizes the contrast decreasing the time it takes to make a distinct mark.
"The 'Color of Innovation' is about bringing new ideas and capabilities to designers, but without sacrificing on regulatory compliance," continues Duckworth. "This is why we say that MEVOPUR helps make every decision an opportunity."
Introduced in 2010, the MEVOPUR product range celebrates 10 years of helping medical-device and pharmaceutical companies reduce the risk of regulatory non-compliance throughout the product life cycle, while meeting the highest standards for performance and appearance. All MEVOPUR materials are produced in three dedicated EN:ISO13485-2016 registered facilities and have been pre-tested to ensure compliance with common standards.
MEVOPUR® IS A TRADEMARK OF CLARIANT REGISTERED IN MANY COUNTRIES.
Other Important News Articles
More