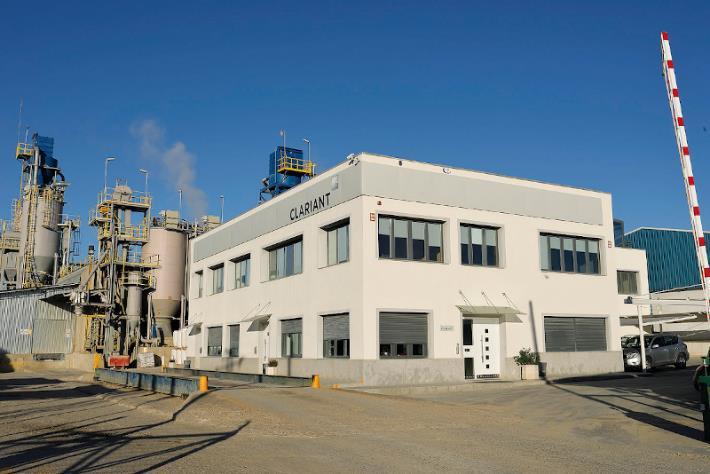 Clariant expands production capability and launches new products for EMEA edible oils and biofuels market
06 Feb 2020
Investment in additional production capacity at Yuncos, Spain plant

New product line extends portfolio of highly activated bleaching earths

Production & service closer to customers in Spain of products for 3-MCPD reduction in edible oils

Muttenz, February 6, 2020 – Clariant continues to boost the supply of high-quality activated bleaching earths to the edible oil and biofuel markets in Europe, the Middle East and Africa, with additional capacity now on stream in Yuncos, Spain, and an extended portfolio of advanced purification products for local customers.

Anil Sönmez, Head of Purification and Functional Adsorbents EMEA at Clariant, comments: "Our investment in Yuncos, Spain enables us to offer more high quality purification products and the on-hand expertise customers in the local edible oil and biofuels market require to optimize their products. Importantly, it complements our investments over the last three years in new and existing sites in France, Germany and Turkey, which together puts us in a unique position to respond quickly and deliver the supply flexibility and solutions our customers need to meet changing market requirements."

The move secures closer-at-hand supply, shorter lead times and better service not only for Tonsil customers in Spain. It complements Clariant's network of production plants located in Europe, which delivers a unique level of supply and service flexibility to customers in EMEA.

With consumers around the world focusing more on healthier diets and the consumption of healthier cooking oils, high quality bleaching earths are in demand to remove unwanted impurities from refined oils. Particular attention is placed on minimizing 3-MCPD levels, currently under scrutiny by the EU. Rising interest in biofuel usage, throughout the EU, is also increasing demand for effective purification solutions that Clariant is serving with a dedicated product portfolio.



Other Important News Articles
More