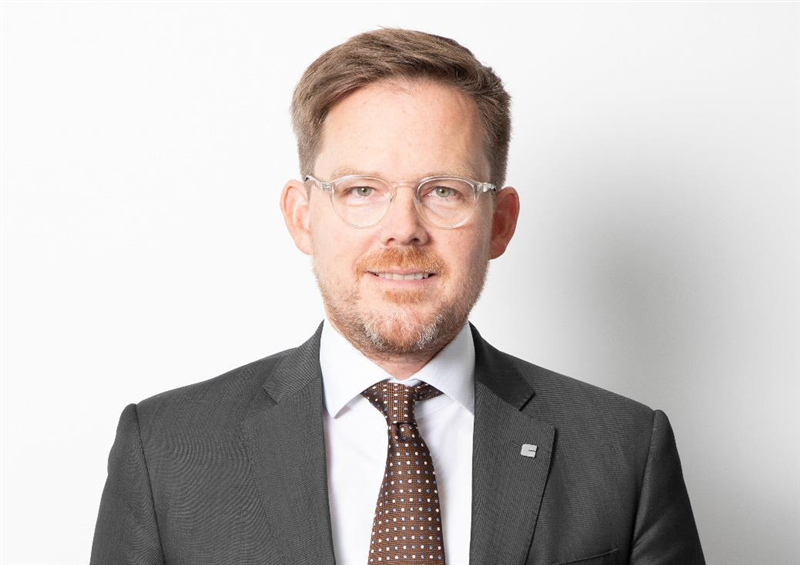 Clariant welcomes Bernd Hoegemann as new member of the Executive Committee
31 Oct 2019
Muttenz, October 30, 2019 – Clariant, a focused and innovative specialty chemical company, today announced that its Board of Directors has decided to appoint Bernd Hoegemann as the newest member of the company's Executive Committee. Bernd Hoegemann has been with the company for over 10 years and is currently Clariant's Head of Business Unit Masterbatches.

Effective November 1, 2019, Bernd Hoegemann will be installed as a member of Clariant's Executive Committee. In this role, he will assume the responsibility for the Business Units Masterbatches and Pigments, Clariant Excellence, Corporate Planning & Strategy, Corporate Sustainability & Regulatory Affairs and the region Asia-Pacific.

"With Bernd Hoegemann an exceptionally qualified colleague joins our Executive Committee. We are confident that the company will benefit from his experience and ongoing commitment even more now. I am grateful that our Board of Directors has supported the appointment of Bernd Hoegemann to the position as a member of the Executive Committee", said Hariolf Kottmann, Executive Chairman of Clariant.

Bernd Hoegemann will continue his current role as Head of Business Unit Masterbatches until closing of the divestment. Prior to his current role, he held various positions in the company, e.g. Head of Corporate Planning and Strategy and Head of Clariant Excellence. Before joining Clariant, he held various senior consultant positions in several firms for nearly a decade.

Bernd Hoegemann obtained his Ph.D. in Economics from University of Munster in Germany in 2006 and holds a Master's Degree in Psychology from the same university, in addition to a Master's Degree in Business Administration from the University of Hagen.


Other Important News Articles
More