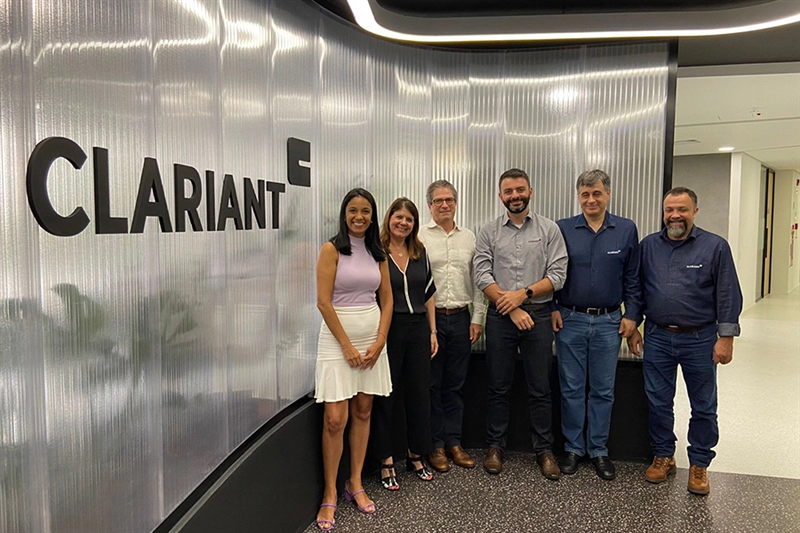 Clariant wins 2022 Anglo American Supplier Awards
Press Release
02 Nov 2023
Clariant wins four awards including Outstanding Supplier 2022

Other prizes recognize performance, optimization and contributions to social projects

Awards demonstrate Clariant's innovative customer solutions and commitment to sustainability

SAO PAULO, BRAZIL, February 6, 2023 - For the second year running, in 2022 Clariant has been named Outstanding Supplier by Anglo American. The award recognizes the partnership between the two companies.

Clariant was also recognized in the 'Optimization' category for its FLOTIGAM™ silica collectors, which enable a mine to separate silica from iron ore with minimal iron loses. Clariant customizes the collectors for each mine to achieve the maximum possible iron recovery while achieving or improving upon the required iron ore concentrate grade.

In the 'Performance' category Anglo American acknowledged Clariant's ongoing support to enhance the silica collectors for reverse iron ore flotation and in other applications beyond flotation to help optimize operations.

In the 'Sustainability/Social Projects' category, Clariant was recognized for its work with nearby local communities. Clariant sponsors a project to promote sports activities among students, which expanded in 2022 to include one additional public school as well as classes for adults. The company also supports several other initiatives with students. This project has already benefited hundreds of people in the last six years and will continue in 2023. It's the fourth time that Clariant and this important social initiative have been recognized by Anglo American.

"We are proud to receive the Outstanding Supplier Award from our customer Anglo American for the second year in a row. Additionally, being recognized again for our contributions to sustainability and social responsibility really shows our commitment to living out our purpose - Greater Chemistry, between People and Planet," said Anna Dacar, Head of Business Segment Mining Solutions.

Clariant offers a wide portfolio of innovative, customized solutions to the mining industry, supported by a highly qualified team of experts and a robust global footprint, including application laboratories and competence centers in many of the major mining regions in the world. Clariant delivers sustainable solutions to the mining industry, including its Tailings Management Program to help mine operators reduce the amount of tailings they generate and improve their tailings storage practices.


Other Important News Articles
More