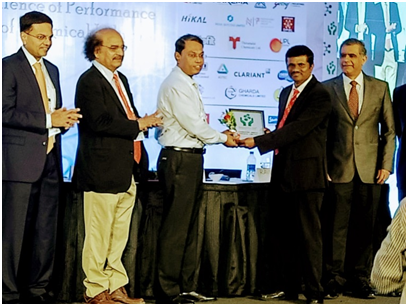 Covestro India Private Limited has been re-certified as a Responsible Care Company by Indian Chemical Council ICC
01 Jan 2020
Responsible Care (RC) is a global voluntary initiative of chemical industry to excel and continually improve health, safety and environmental performance. Responsible Care certification was first initiated in 1984, and is adopted today by 60 national and regional associations in more than 60 economies around the world. In India, Indian Chemical Council (ICC), a member of International Council of Chemical Associations (ICCA), coordinates and promotes Responsible Care. ICC provides the guidance to the companies and monitors its implementation. Responsible Care (RC) is a chemical industry initiative, which calls on Companies to demonstrate their commitment to improve all aspects of performance, which relate to the protection of health, safety and environment.

Responsible Care is a commitment of the chemical industry for a world-class performance for safe, responsible management of chemicals throughout their entire life. It addresses community concerns about chemicals and its impact on people and environment during processing, transportation and use.

Covestro has stringent compliance policies that everyone in the organisation adheres to. Plants and processes are subject to continuous review and are kept up-to-date with state-of-the-art technology. Covestro India signed Responsible Care global charter in March 2015 and became Responsible Care Company in September 2016. However, each logo holder company has to undergo surveillance audit every 3 years for continuation of Responsible Care logo and certificate. Therefore, in September 2019 expert panel from ICC visited Covestro sites and had detailed discussion on six codes of management practices and guiding principles. On September 27th 2019, ICC presented the Responsible Care Logo memento to Covestro India in their annual general meeting.