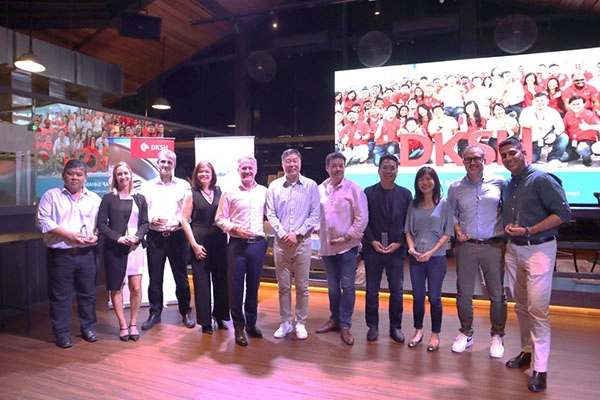 DKSH Completes SAP S 4HANA Migration
09 May 2023
DKSH has completed the migration of SAP S/4HANA, an enterprise resource planning (ERP) software. Enhancing automation, innovation, and future-readiness, the implementation of this solution is in line with DKSH's digital transformation ambitions.
Kuala Lumpur, Malaysia, May 10, 2023 – In close collaboration with SAP, DKSH has gone live with SAP S/4HANA to automate processes, boost innovation, and transform the technology infrastructure, supporting the Group's digital future-readiness.
The implementation, which completes a two-year upgrade process will support DKSH's digital transformation and vision to be the trusted partner for companies looking to grow their business in Asia and beyond across four specialized Business Units: Healthcare, Consumer Goods, Performance Materials, and Technology.
The SAP S/4HANA implementation was completed by SAP Cloud Success Services based on its core knowledge, tools, and experience with the solution as well as with DKSH as long-term business partner. The significant scale of the migration and the complexity of the customization required the highest levels of reliability, outcome-driven expertise, best practices, and tailored services to guide DKSH through the implementation process. Working closely with SAP Cloud Success Services on an end-to-end project basis enabled DKSH to complete the whole migration with near-zero downtime, over the course of one weekend, safeguarding its service excellence and customer experience.
Paul Marriott, President of SAP Asia Pacific and Japan, commented: "DKSH is a shining example of a business bringing together highly intelligent technology, a focus on customer service, and a core purpose of supporting the world's environmental health," said Paul Marriott, President of SAP Asia Pacific and Japan. "We're proud that DKSH is now running on a foundation of SAP solutions, all implemented by SAP Cloud Success Services, to enable greater efficiency, real-time analytics, and support its ongoing growth."
Sam Oh, Chief Information Officer and member of the Executive Committee at DKSH, added: "Data is crucial for DKSH's success. We rely on processing large amounts of data quickly through platforms that comply with demanding customer service level agreements and strict regulations. We chose SAP to upgrade our core ERP system to optimize our operations, get access to higher quality data more quickly, and future-proof the business with automation and analytics."
Other Important News Articles
More