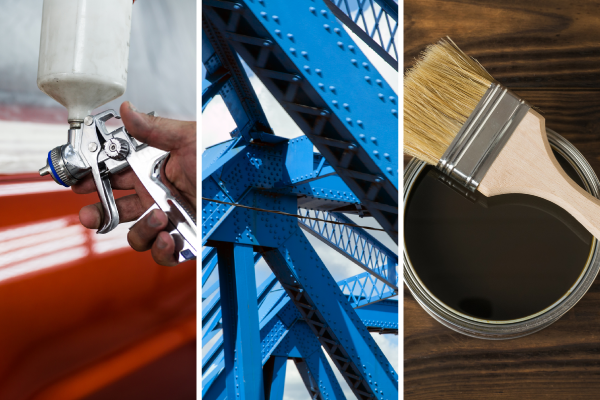 DKSH enters exclusive distribution agreement with Galstaff Mutiresine in Germany
19 Mar 2021
DKSH has signed an exclusive distribution agreement for Germany with Galstaff Multiresine, the leading Italian producer of synthetic resins and auxiliaries for coatings, paints, composite materials and printing inks. This expansion is in line with DKSH's strategic direction of accelerating the Business Unit's leading position in specialty chemicals and ingredients distribution.

Hamburg, March 17, 2021 – DKSH's Business Unit Performance Materials, a leading ingredients and specialty chemicals distributor, has partnered with Galstaff Multiresine. Under the agreement, DKSH will exclusively provide marketing and sales, distribution and logistics as well as customer management for Galstaff's portfolio of specialty resins and polyesters in Germany.

The specialties portfolio includes alkyd resins, amino resins, saturated and unsaturated polyester resins, UV resins and oil-free polyesters for wood coating; industrial coating; car refinishing and OEM; OPV and printing inks; can and coil coatings as well as decorative paints. DKSH's business partners can access the portfolio through DKSH's technical specialists, who provide support and guidance with a deep know-how of the specialties and their applications.

Pietro Pulvirenti, Vice President, Galstaff Multiresine, commented: "We believe the German market is a great opportunity for Galstaff Multiresine, in light of the high quality of our products and our good base of knowledge of German customers and the products they use. We are absolutely confident that on this basis, the cooperation with DKSH will be successful, thriving and fruitful. We are happy to seize this opportunity together."
Ramon Viñas, Vice President, Global Specialty Chemicals Industry, DKSH added: "We are delighted to expand our partnership with Galstaff Multiresine from South East Asia and the USA to Germany, one of our key markets in Europe. Galstaff's specialty resins and polyesters are an exciting new addition to our general binder resins portfolio for paint and coating formulations. We look forward to a fast roll-out of these excellent specialties to our large German manufacturing customer base."
Other Important News Articles
More