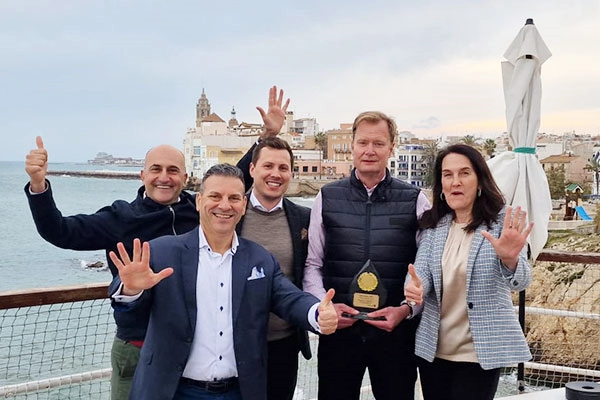 DKSH Nordic Wins Synthomer Gold Award for the Sixth Time
16 May 2022
DKSH Nordic was awarded for its overall achievements in the selling, marketing, and distribution of Synthomer's innovative "Functional Solutions" range of products in 2021.

Zurich, Switzerland, May 16, 2022 – DKSH's Business Unit Performance Materials, a leading distributor of specialty chemicals and ingredients, won the award for the sixth time by exceeding the score for Synthomer's gold rating, which is based on multiple criteria covering sales performance, experience, product knowledge, market coverage, logistics, financial, and others.

As the sole distribution partner for Synthomer Functional Solutions covering eight markets in the Nordic and Baltic region, DKSH provides marketing and sales, distribution, logistics, and customer management for Synthomer's broad range of water-based specialty polymers. The polymers are used in coating, construction, textile, and adhesive applications.

Casper Larsen, Managing Director, DKSH Nordic, commented: "We are honored to receive the Synthomer Gold Award for the sixth time. I thank Synthomer for this recognition and am grateful to the team at DKSH for their dedication and consistency in marketing and distributing Synthomer's products across the Nordic and Baltic regions."
Other Important News Articles
More