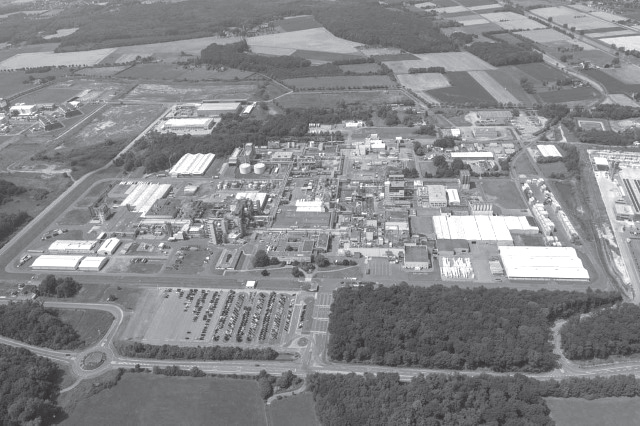 DuPont Extends its Polymerization Capacity in Germany to Meet the Growing Market Demand for Zytel High Temperature Nylon PPA
01 Nov 2023
DuPont Transportation & Advanced Polymers (T&AP), a global business unit of the DowDuPont Specialty Products Division, today announced its intention to extend its High Temperature Nylon (DuPont™ Zytel® HTN PPA) polymerization capacity at Uentrop facility in Hamm, Germany. With this new investment, DuPont confirms its strong commitment to the European market, to address customers' needs for specialty products and technology services to grow in highly dynamic markets such as automotive, electrical and electronics, consumer and health care.

Adding capacity to the Uentrop line opened in 2016 is a further step on DuPont's long-term investment strategy to enhance its polymerization and compounding capabilities. Back in 2015, the nylon businesses already announced a 10 percent capacity increase for Zytel® HTN polymer at Richmond, Virginia, site. In 2017, DuPont T&AP also increased compounding capacity for its high-temperature nylon grades at its Mechelen site in Belgium.

"With manufacturing assets in all regions including world-scale production and compounding sites for its specialty nylons, DuPont T&AP is a reliable global supplier with a strong and balanced regional footprint," said Thomas Philipon, Global Product Line Manager, DuPont™ Zytel® HTN. "In Europe, our Uentrop site – which celebrated its 50th anniversary in 2018 – stands as a flagship example of the business' commitment to high-quality and consistent product supply for our Zytel® HTN PPA products."

Zytel® HTN PPA grades retain superior stiffness, strength and mechanical properties despite exposure to high temperatures, chemicals and moisture, making them ideal for various demanding applications in automotive components and systems, connectors and bushings. In consumer electronics, Zytel® HTN high-performance polyamides enable designers to create lighter and thinner products when used in the design of cell phones, tablets and other hand-held devices.

In the world of future mobility, super-connectivity and smart health solutions, DuPont T&AP is bringing an unrivaled engineering plastics portfolio, and unique formulation, design and processing expertise, to help transforming industries and improving lives through material science.


Other Important News Articles
More