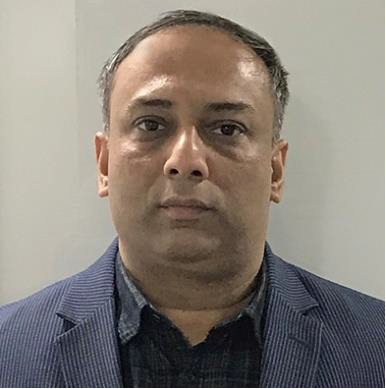 Hohenstein Indiawelcomes new Managing Director
09 Dec 2019
GURUGRAM(aba) OnDec.1, 2019, Vinod Kumar tookover as Managing Director ofHohenstein India, a subsidiary of global textile testing and research institute, Hohenstein Group.Vinod Kumar's valuable experienceand industry knowledgein TIC Industry (Testing, Inspections and Certifications)will ensure continuity of Hohenstein's high quality standards.

An experienced management expert,Kumarbrings his previous experience with Vardhman, SGS, UL & Texanlab(DyStar Group) to lead theHohensteinIndia & Sri Lanka team, consisting of over 70localemployees, in 5offices and a state-of-the-art lab in Gurugram.

Hohenstein offers textile and chemical testing at its laboratories in Germany,India,Hong Kong and Bangladesh. Each of its ISO accredited labs offersthe same high standards, ensured through rigorous internal quality check protocols.

Kumarreplaces Amrut Desai, who is retiringafter 5years at Hohenstein and 44years in the textile industry. Desaioversawthe opening of Hohenstein's Gurugramlab in 2018 and strategically supportedthe organization's expansionoftop-tiertextile testingservices.

Hohenstein ensuresthat textile productsmeet themanyregulations and technical properties required for market introduction.The service provider also supports the industry's path to reduced emissions withproduction checkssuch as ZDHC compliant wastewater analysis.