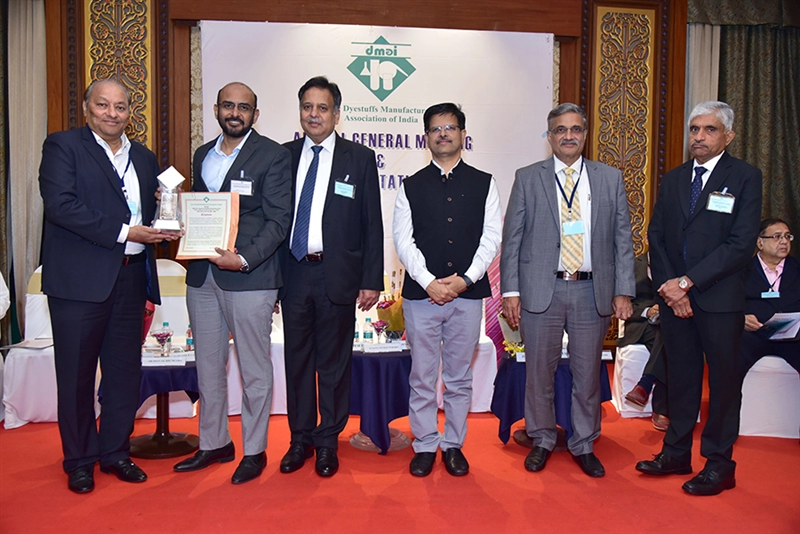 Huntsman Textile Effects Wins Two Prestigious DMAI Awards in India
23 Nov 2022
Mumbai, India, 14th November, 2022: Huntsman Textile Effects, a global leader in innovative and environmentally sustainable dyes, chemicals and digital inks, has been recognized for its outstanding safety record and achievements as a dyestuffs exporter by the Dyestuffs Manufacturers' Association of India (DMAI).

As the premier body representing the textile dyeing industry in India for more than 70 years, DMAI organizes the prestigious DMAI Awards annually to acknowledge and inspire excellence in the sector. Huntsman's Baroda manufacturing plant won awards for its excellent performance in the 2021-2022 year in terms of exports and safety and hazard control.

Mark Devaney, Vice President Manufacturing and Operations Excellence, Huntsman Textile Effects, said: "It means even more to Huntsman that this honour comes from an industry organization of the calibre of DMAI. We are proud to help contribute to India's growth as an exporting nation in line with the Government's Make in India initiative. We are also very pleased to be recognized for our safety performance. Zero Harm is a shared value across all of our manufacturing and distribution sites and offices. Underpinning our commitment to India, it is a culture and mindset that guides us to care for one another as well as the environment and the communities in which we operate."

Huntsman Textile Effects operates a state-of-the-art global dyes and chemicals manufacturing unit in Baroda, Gujarat. The facility is spread across 62 acres and offers direct and indirect employment to over 800 people. This is the sixth consecutive year that Huntsman India has been recognized in the DMAI Awards, winning accolades for water conservation last year.

"We are very grateful to be recognized again this year. This outstanding achievement reflects the teamwork and culture of the Baroda plant, where we encourage everyone to actively participate to bring about continuous improvement in quality, safety and output. We make safe and environmentally sound processes our top priority as we continue to adopt and refine an integrated manufacturing system that enhances our sustainability, efficiency and product quality," Kavishwar Kalambe, Site Director, Baroda Plant, Huntsman Textile Effects, said.
Other Important News Articles
More