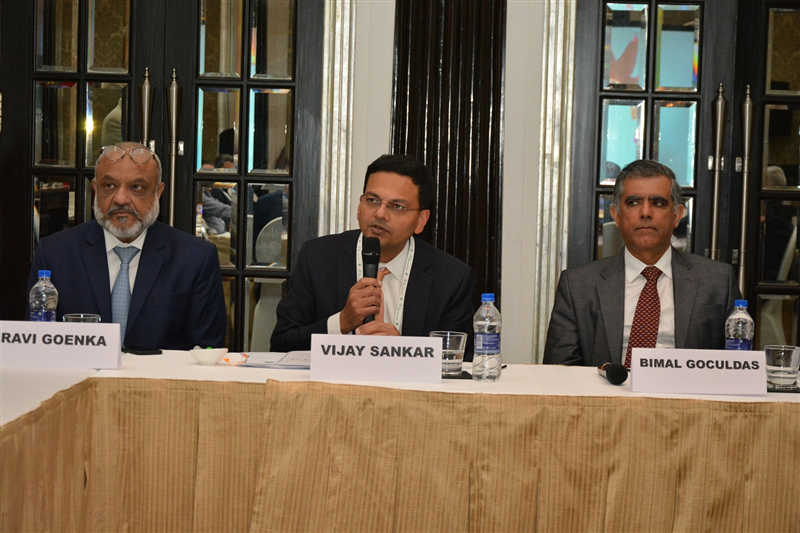 Indian Chemical Industry expects to double its size at USD 300 billion by 2025
30 Sep 2019
Government and industry must closely work to achieve this, says ICC

30th September 2019; Mumbai: Indian Chemical Council (ICC), the apex national body dedicated for the growth and development of Chemical Industry in its conference titled 'Making India's Chemical Sector Future Ready' highlighted the future prospects of Indian Chemical Industry. Being a prominent industry of industries, Chemicals Industry in India covers more than 80,000 commercial products and it is expected to double its size at USD 300 billion by 2025.

The focus of the conference was to shed light on the bright future of this sunrise industry by decoding the potential that lies with the chemical industry and how it needs to take the next leap towards development and sustainability. Being one of the oldest industries in India, the Chemical Sector is steadily moving up the ranks as a global economic power and is proving to be India's business magnet with higher investments and expansion.

Speaking at the conference, Mr. Vijay Sankar, President, Indian Chemical Council, said "The Indian chemical industry has witnessed robust growth in the past decade and the potential for future growth is significant. In coming years, India is expected to rise as both, a manufacturing capital for valued goods as well as a consumer-driven economy from a broader perspective. Growth in consumer base, changes in lifestyle, increase in disposable income and focus on healthcare and hygiene etc. has spurred a higher demand for the sector. Also, factors like boost in specialty chemicals and pharmaceuticals segment, low per capita consumption including agrochemicals, likely growth in demand from paints, textiles and diversified manufacturing base are set to scale up the potential of Indian Chemical Industry."
"At ICC, we always believe in promoting and supporting all branches of the sector through a variety of events, awards, policy advice, and other activities. With ICC Awards 2018, we provide a platform for leading chemical companies to come together to showcase their achievements on various fronts including technology development, environment and safety," adds Mr. Sankar.
Other Important News Articles
More