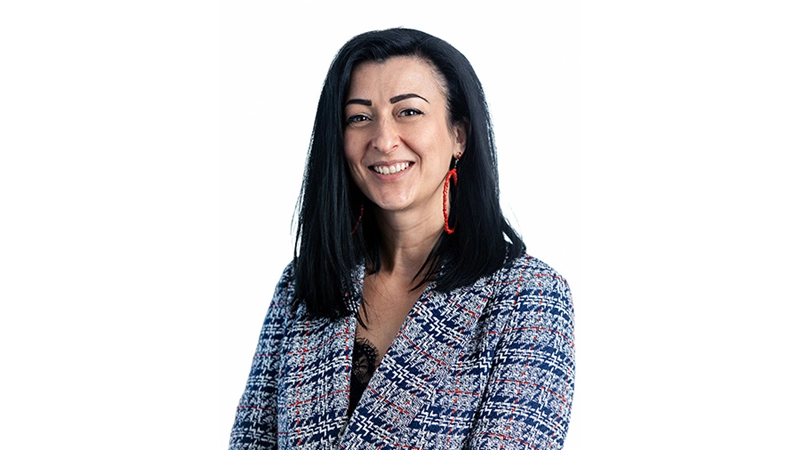 Industry falls in love as materials expert Aphrodite is named in Manufacturings Top 100
Press Release
10 Jun 2023
A Huntingdon-based technical expert that has contributed to the recent Nuclear Fusion Breakthrough and Covid-19 vaccine development has been named as one of the leading manufacturing professionals in the UK.

Goodfellow Cambridge's Dr Aphrodite Tomou was named as an Exemplar in The Manufacturer's Top 100 earlier this week at a high-profile event in Birmingham that celebrated the most inspirational figures in industry.

In front of over 200 people from all areas of engineering and manufacturing, the Head of Technical was praised by judges for the way she has introduced several specialist metals and materials to the company's range that help solve production bottlenecks, bring innovative products to the end user, and make the impossible happen.

Working with her global technical team, she has contributed to the company delivering 20% year-on-year growth, sales of £23m and an ambitious recruitment drive for 25 highly skilled people.

"I'm still trying to get my head around the fact that I'm not only in The Top 100 manufacturing professionals in the UK but have actually been singled out as an Exemplar – only 20 people achieved this prestigious title," explained Dr Aphrodite Tomou, who has also had numerous white papers published on emerging 2D materials, composites, and nanoparticles.
"This award is really for everyone in my technical team. They continue to amaze me every day for the way they push the boundaries of materials and metals, continually listening to our global customer base and developing solutions that can achieve world firsts."
She continued: "What was really pleasing was seeing how many female manufacturing professionals were selected, showcasing the depth of talent we have in UK industry. Hopefully, it will inspire the next generation of women to choose a career in engineering and manufacturing."

Goodfellow Cambridge Ltd is a leading global supplier of metals, alloys, ceramics, glasses, polymers, compounds, composites, and other materials to meet the research, development and specialist production requirements of science and industry.

The company has an extensive range of 150,000 catalogue products in multiple forms available off the shelf, most subject to free delivery within 48 hours and with no minimum order quantities.

It also offers a comprehensive range of bespoke processing services, effectively operating as an extension of a customer's production team to develop custom-fabricated components in any quantity required.


Other Important News Articles
More