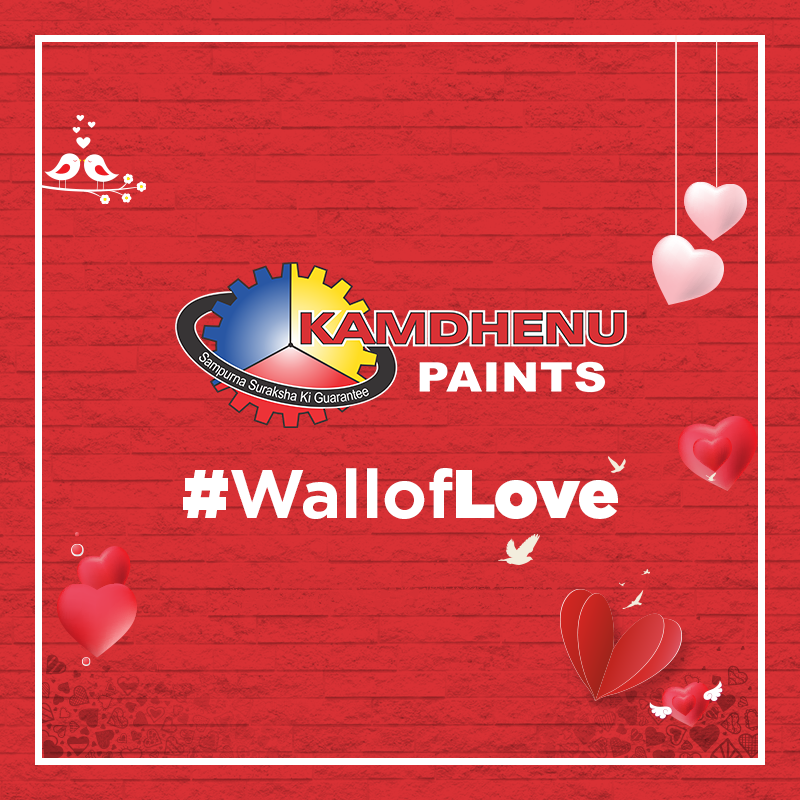 Kamdhenu Paints launches digital campaign to spreadlove
09 Feb 2021
#TheWallOfLove – bringing love to the needy, underprivileged and responsible citizens

Mumbai, 8th February 2021: Kamdhenu Paints, a leading manufacturer of high quality paint and emulsion in the country, launched a digital campaign to give the concept of love a new perspective from 7th Feb to 14th Feb 2021. Coinciding with the valentine season, this campaign #TheWallOfLove will showcase the moments of love and care to the needy through the frame of memories. The campaign is based on the idea that there is no wall between love.

Talking about the campaign, Mr Saurabh Agarwal, Director, Kamdhenu Paints said, "The valentine season is all about love and what better time to promote the social message of love and bridge the barriers of difference by reaching out to the needy, caring for the underprivileged and showing our appreciation to the wonderful citizens of this country. As we slowly emerge from the shadow of the pandemic, a lot many of us would have suffered some form of loss. This is the season for us to show some love and to uplift one another in these trying times."

The campaign is live on social media channels and is a platform for everyone to show the love and appreciation they have for others. Participants can simply visit the site and use pre-designed frames to upload their memories with messages of love and remember to use the hashtag #TheWallOfLove in their posts.

Kamdhenu Paints has its own state-of-the-art manufacturing plant in Chopanki (Rajasthan) and outsourcing from the manufacturing units at Udaipur (Rajasthan), Ghaziabad and Punjab. We assured the quality standards by deputing our own technical team at the manufacturer's plant. Kamdhenu Paints offers a full range of products suitable for all surfaces and all use cases. From primers, emulsions and decorative paints to special quality paints that offers additional protection from harmful UV rays. Kamdhenu's paint products also comes with anti-fungal, low VOC, superior water resistance all manufactured using the latest manufacturing technology and under strict quality controls.


Other Important News Articles
More