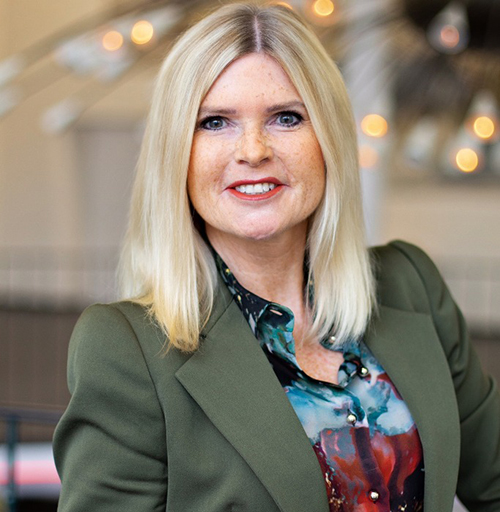 Katja Borghaus to become new head of Human Resources at LANXESS
24 Feb 2021
Cologne, February 19, 2021 – Katja Borghaus will take over as head of LANXESS' Human Resources group function by July 1, 2021, at the latest. The 51-year-old will join the specialty chemicals company from Aramark Holding Deutschland GmbH. There, as member of the Executive Board, she has been responsible for Human Resources, Occupational Safety, Hygiene and Quality since 2011. In 2016, she additionally assumed responsibility for human resources in the Continental Europe region.

"I am very pleased that with Katja Borghaus we have been able to recruit such an experienced expert as the new head of our Human Resources group function," said Stephanie Coßmann, Labor Director and member of the Board of Management of LANXESS AG.

Katja Borghaus studied law in Passau, Germany, and started her career as a lawyer specializing in labor law. In 1999, she joined the laboratory diagnostics group Dade Behring. There she held various international management positions in the human resources department until 2007. Following the acquisition of Dade Behring by Siemens AG, Borghaus was responsible for all HR-related integration issues for several European countries. She then became Vice President HR for the Europe, Middle East and Africa region at Siemens' Healthcare division before joining Aramark in 2011.

Katja Conner, the former head of Human Resources at LANXESS, left the company at her own request on November 1, 2020.


Other Important News Articles
More