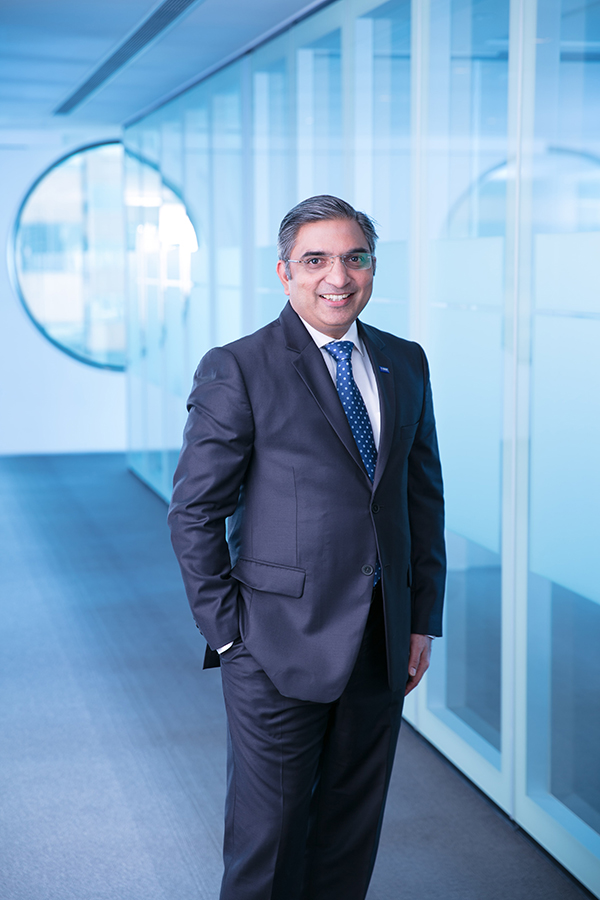 Narayan Krishnamohan to lead BASF in South Asia
24 Jan 2019
Appointed as Managing Director of BASF India Limited

BASF India Limited announces changes to its Board of Directors

Mumbai, India – January 23, 2019 – The Board of Directors of BASF India Limited today approved the appointment of Mr. Narayan Krishnamohan as Managing Director of BASF India Limited, effective April 1, 2019. He will also lead BASF's business in South Asia, including India, Sri Lanka, Bangladesh and Pakistan.

He succeeds Dr. Raman Ramachandran, who will retire on March 31, 2019.

Narayan Krishnamohan has been with BASF for more than 24 years, having started his journey in BASF India Ltd., and subsequently handled various regional and global leadership responsibilities in Singapore, Germany and Hong Kong. His leadership experience spans multiple divisions in BASF, including Leather Chemicals, Specialty Chemicals, Acrylics & Dispersions, Paper Chemicals, Human Nutrition and Intermediates, among others. As Head South Asia and Managing Director, BASF India Limited, he will be based in Mumbai and will focus on expanding the business and supporting BASF's customers and partners in the region.

At its meeting today, the Board of Directors of BASF India Limited has also approved the following changes in its Board:
Mr. Pradip P. Shah, Independent Director, will take over as the Chairman of the Board of Directors of BASF India Limited.

Ms. Shyamala Gopinath has been appointed as Woman Independent Director for a term of five years. She will succeed Mr. R. R. Nair, who has decided not to seek re-appointment for a second term.

All appointments will be effective April 1, 2019, subject to shareholders' and other relevant approvals.


Other Important News Articles
More