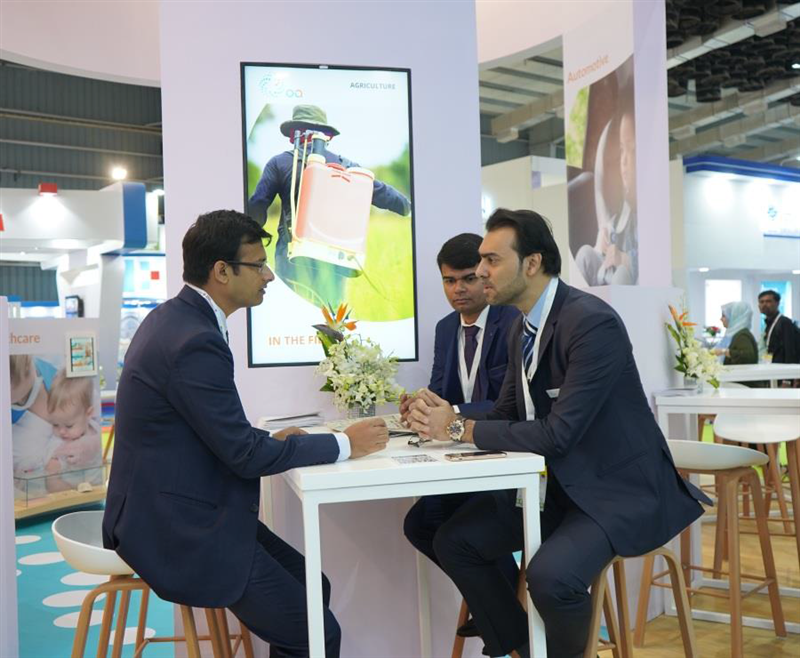 OQ builds on Indian market footprint at Plastivision
20 Jan 2020
OQ, the new brand regrouping of Oman Oil and Orpic Group's nine business units, will offer its growing range of products, as well as showcase its specialty geotextile solutions at Plastivision 2020 in Mumbai this January (Hall 4, C3-1).

For over a decade, OQ has had a presence in the Indian market, providing agile solutions for innovating partners striving to sustainably increase performance. One of these achievements has been improving infrastructure as a reliable polymer partner, through OQ's PP solutions for geomembranes.

In both India and Bangladesh, tests have been conducted with sandbags and the innovative geomembranes in an effort to prevent erosion and increase the lifespan of roads. The use of geotextiles and geomembranes are part of the solution to improve road conditions and safety, especially during times of heavy flooding.

"Our clients and stakeholders can count on OQ to be a solid partner, collaborating on customized solutions along their value chain, to help them meet evolving market needs shaping our industry. We have been supplying the market in durable geo-textile grades since 2006 and helping to sustain infrastructures and improve people's lives along the way," says Talal Al Awfi, Chief Commercial Officer, OQ.

In addition to roads, geotextiles are ideal materials for many infrastructures works, such as harbors, landfills, drainage structures, parking lots, airport runways and other civil projects. They're a synthetic permeable textile material used to improve the soil characteristics.

OQ's recently introduced Luban fiber HP5101LC is a homo-polymer grade that has been specifically developed for the extrusion of staple fibers and high tenacity fibers for applications like geo-textiles. Another new woven grade for geo-membrane that OQ will feature at Plastivision is HP1102LC. These solutions are a controlled Rheology grades that have narrow molecular weight distribution. As a result, the products yield a high-tenacity product that is durable enough to withstand infrastructural and heavy-duty applications. They also provide smooth and easy processability by achieving high elongations values which in return reflect in better mechanical properties.

Already available in 60 countries, OQ aims for its Luban brand of polymers to continue being the differentiator shaping the megatrends impacting the PP and PE industry.

"Our team helps make more possible by going beyond standard grades and working closely with local additive researchers, machine suppliers and industry professionals globally to ensure quality consistency and on-going sales support," says Gilles Rochas, GM Performance Chemicals.

In addition to its Luban grades, OQ will be showcasing its wide range of BOPP films and other solutions including Oxo products, such as inks and plasticizers for the packaging and agricultural industries, respectively. This is made possible because OXEA is one of OQ's nine core assets.

During Plastivision, OQ looks to forward to the opportunity to introduce the company's new branding while establishing new relationships in growing regional market. Visit OQ's booth at Hall 4, C3-1.


Other Important News Articles
More