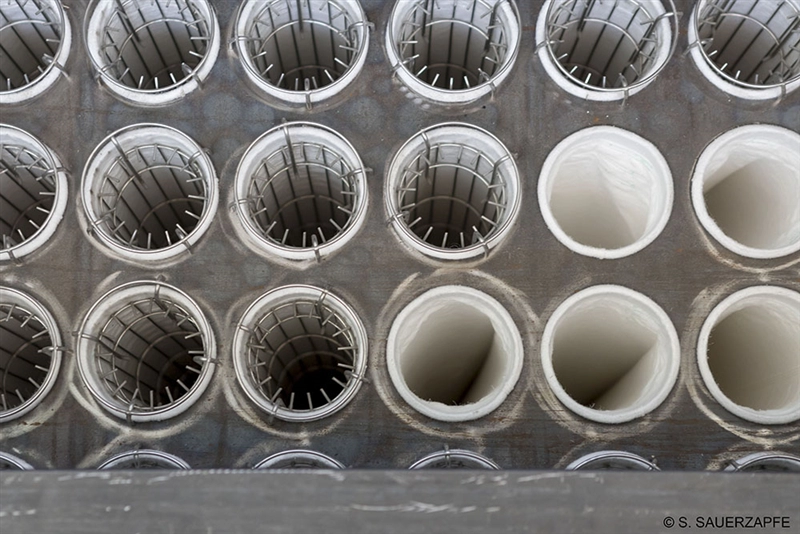 Solvay Helps La Méridionales Ferry Go Beyond Emissions Regulations
07 Sep 2021
First successful use of sodium-based dry technology enabling exhaust gas treatment on a vessel

Brussels, September 6, 2021 - Following a successful test run showing excellent environmental performance, Solvay's SOLVAir® Marine solution for dry exhaust gas treatment will be adopted on all engines of La Méridionale's passenger (RoPAX) ferry Piana, following close collaboration with engineering partner ANDRITZ. The partnership will enable La Méridionale to comply with International Maritime Organization (IMO) 2020 regulations for the reduction of SOx (sulfur oxides) emissions and will facilitate removal of 99.9% of particulate matter (PM). This new project represents an important milestone in exhaust gas cleaning within the maritime sector, as it is the first successful use of a dry sorbent-based system on a vessel and enables exhaust gas treatment without the use of any wash water.

In 2019, La Méridionale tested Solvay's sodium-based dry technology to clean exhaust gases generated from one main engine and one auxiliary engine. The system was tested on the Piana, which operates in the Mediterranean between Marseille and Corsica. Since the test period, Piana has continued operating with the SOLVAir® Marine dry-based system on board. Building on the initial success, the SOLVAir® Marine solution will be extended to all engines in November 2021, with expected sea trials in February 2022.

Leveraging 30 years of experience in exhaust gas cleaning on land, Solvay is providing the sodium-based sorbent (sold under the trade name SOLVAir®), as well as technical support during the engineering, construction and operation phases, with a focus on the injection, storage and handling of the dry sorbent. Moreover, the SOLVAir® Marine team can provide recommendations and assistance regarding safe residue management. ANDRITZ is responsible for overall engineering and equipment supply, field instrumentation, and the integrated automation system.

In addition to removing sulfur oxides and particulates of all sizes (PM10, PM2.5, PM1), the dry-based sodium sorbent injection system requires only 1/10 of the power consumption when compared to a closed-loop wet scrubber. Emission tests carried out by the independent company CERTAM after completion of the first test stage in October 2019 showed excellent results for SOx and particulate removal.

Because of the impressive results obtained during the test run and the excellent environmental performance, the French Flag administration attested with the International Air Pollution Prevention Certificate (IAPP) that all statutory requirements for this installation are fulfilled. Additionally, the classification society DNV issued the Marine Equipment Directive Module G (MED-G) certificate, confirming compliance with safety and environmental requirements.

The SOLVAir® Marine team is also working on a solution for "3-in-1" SOx, NOx and PM removal, which will enable the mitigation of multiple pollutants simultaneously with one compact device. Various pilot tests are currently under way in Solvay's research center in Dombasle, with promising results thus far. This system will soon be tested on La Méridionale's vessel Piana.

Other Important News Articles
More