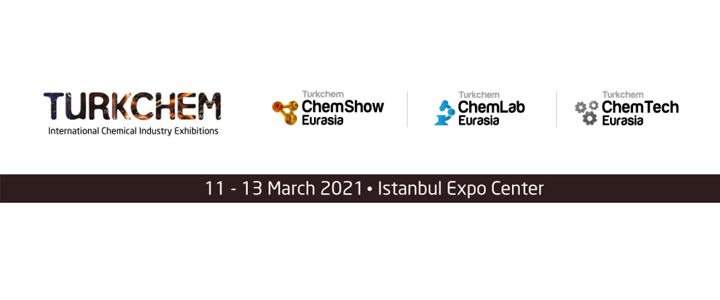 We regret to inform you that we decided to hold Turkchem Eurasia, the Chemical Industry Exhibition, which is the most important professional meeting platform of the International Chemical Industry in Turkey and the EMEA Region, between 11-13 MARCH 2021.

We have been experiencing a period in which we have been struggling with the negative effects of the COVID-19 pandemic, which outbreak in the last quarter of 2019 in Wuhan, China, and spread all over the world and Turkey, in several fields.

The exhibition sector, in which we have been taking part for many years, is, unfortunately, one of the sectors that have been negatively affected by the crisis all over the world. While we, as Artkim Fuarcilik A.S., deal with all the challenges of this process, we consider ensuring the health and well-being of our exhibitors, visitors, and all stakeholders our top priority. Therefore, we have taken the decision to postpone the event due to so many requests from our esteemed exhibitor companies, international supporters, and visitors.

The negative effects of the pandemic on the world economy and international travel limitations are expected to decrease significantly in 2021. Therefore, we think that postponing our exhibition to 2021 will have more positive results in terms of our international visitor works and collaborations.

Strong Exhibition Organization by Strategic Cooperation

As a result of the decision taken in the light of the negotiations with the industry stakeholders based on the latest developments, Interdye & Textile Printing Eurasia Exhibition, which is one of the most popular projects of our company, will be held together with Turkchem Eurasia between 11-13 MARCH 2021. Turkchem Eurasia, which is the world brand exhibition of the chemical industry, together with Interdye & Textile Printing Eurasia Exhibition, will bring great synergy to both industries with its high-quality exhibitors and visitors.

We think that the need for the leadership and synergy of the exhibitions will increase after taking pandemic under control. The mission of exhibitions will be great in stimulating the economy of our country in terms of bringing together producers and purchasing groups, forming thought platforms where the new economic situation is evaluated, preparing platforms for discussing new forms of business and business expansions.

We look forward to meeting you at our fruitful and successful exhibitions in those days, and we have been doing our diligence for this.

Hope to meet you at Istanbul Expo Center between 11-13 MARCH 2021...