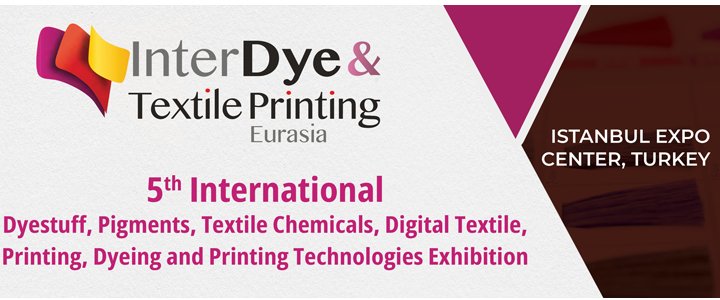 Interdye & Textile Printing Eurasia has become the new stop of Textile Finishing, Dyeing and Printing Technologies in Eurasia!

InterDye & Textile Printing Eurasia will be open its doors to visitors and exhibitors from all over the world on 24-26 November 2022 at Istanbul Expo Center.

At InterDye & Printing Eurasia that will be gather the industry after 4 years, you will be contact with companies operate in dyestaff, whitening agents, intermediates, auxiliaries, pigments, textile chemicals, instruments & equipment, digital printing technologies, printing and dyeing automation technologies, printing materials, textile printing related patents, technologies and software, etc.